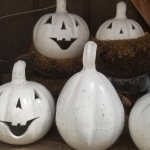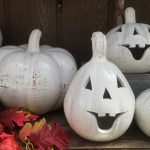 Help us get ready for the holiday merchandise by purchasing our Halloween Merchandise NOW @ 50% OFF THE ORIGINAL PRICE.  We have plenty of your favorites still available: Jolly Jack, Jack Squash, Ghost Pumpkins and many others.  At these prices, you can add to your collection and be ready for next year or give as a gift. 
Watch Facebook everyday as we will be featuring Fall into Winter Plants and Christmas merchandise.
We are Your Total Care Garden Center.