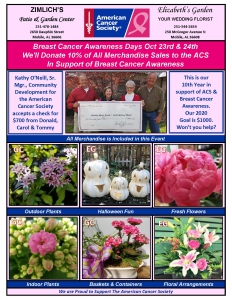 Due to the severe threat of storm weather and for the safety of our customers and associates, we are moving Breast Cancer Awareness Days until October 23rd & 24th.  Our goal is to raise $1,000.00 for The American Cancer Society's Breast Cancer Awareness effort and we need everyone's support. 
Thank you and please stay safe this weekend.
We Support The American Cancer Society.