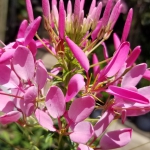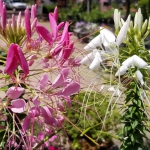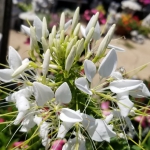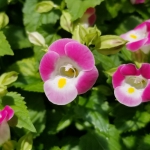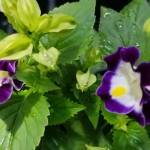 Cleome is our first fun or accent plant.  Cleome is commonly known as Spider Plants.  Upon inspecting this beautiful plant, you can see why the common name. This showy plant is perfect as a focal point in any Garden.  Cleomes enjoy full sun and they are favorites of some our pollinators like butterflies and hummingbirds.
Our second fun plant is Torenia or Wishbone plant.  This bi-color plants enjoys part sun but does enjoy the heat.  Wishbone can be grown to 6-12 inches or if pruned, stays low to the ground.  With their bright colors, Wishbone plants make great container plants.  Stop by today and see what else is new for this Spring and Summer at the Garden Center.
Like what you see?  Please join us on Facebook for more great plants and Garden Tips.
We are Your Safe and Total Care Garden Center.