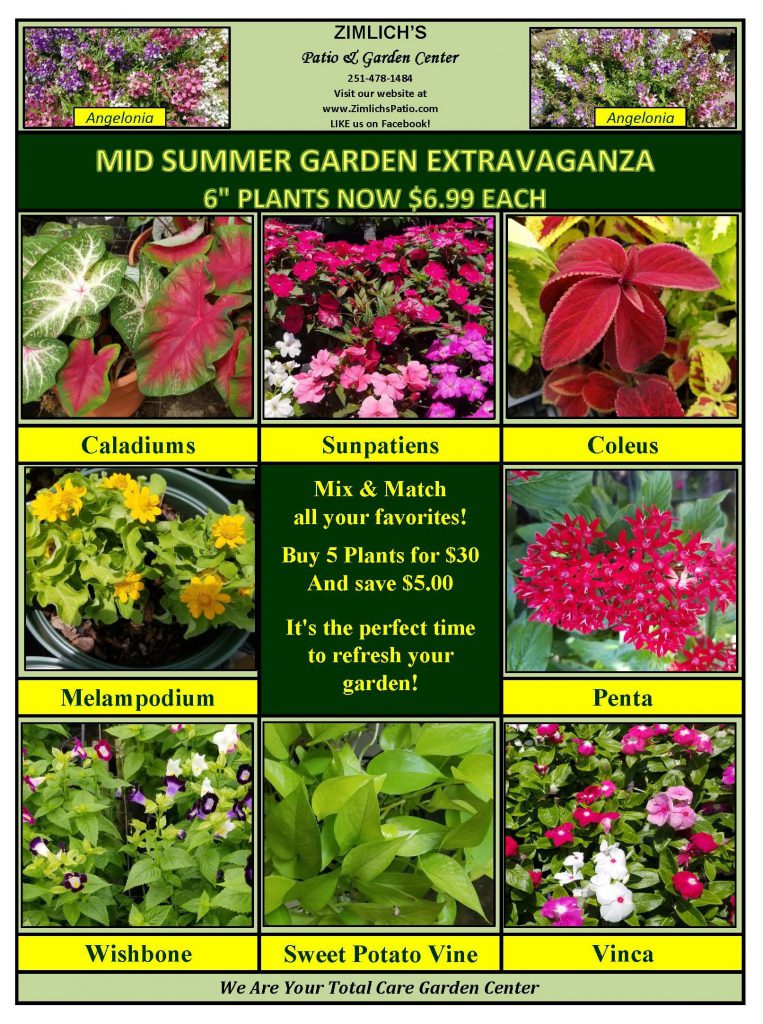 Donald says, "Let the Garden Extravaganza Continue."
DETAILS:  Our Entire Stock of 6 inch potted plants, originally $7.99 is NOW $6.99.  If you purchase 5 plants, pay ONLY $30.  And if your purchase $50 worth of any of our merchandise, you will receive $5 in GC BIG BUCKS.  Good on your next purchase.   You can also Mix N' Match all your plants so every plant gets utilized.  This is the perfect weekend to freshen your Garden and SAVE.  Like what you see?  Please join us on Facebook for more great plants, arrangements and Garden tips.
We are Your Total Care Garden Center.