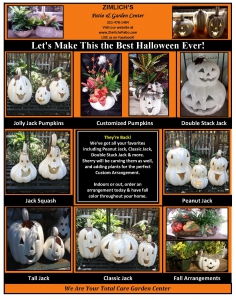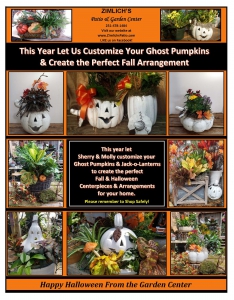 Halloween is two and a half weeks away and if you still haven't decorated, hurry down to the Garden Center this week where we have plenty of our most popular ghost pumpkins and Jack-O-Lanterns.  And if you want a special Jack-O-Lantern or centerpiece, speak with Sherry and she will customize for you with great fall plant like Coleus and Crotons. 
Like what you see?  Please join us on Facebook everyday for more great plants and tips.  Please remember to wear your Halloween mask when shopping at the Garden Center.
We are Your Safe and Total Care Garden Center.