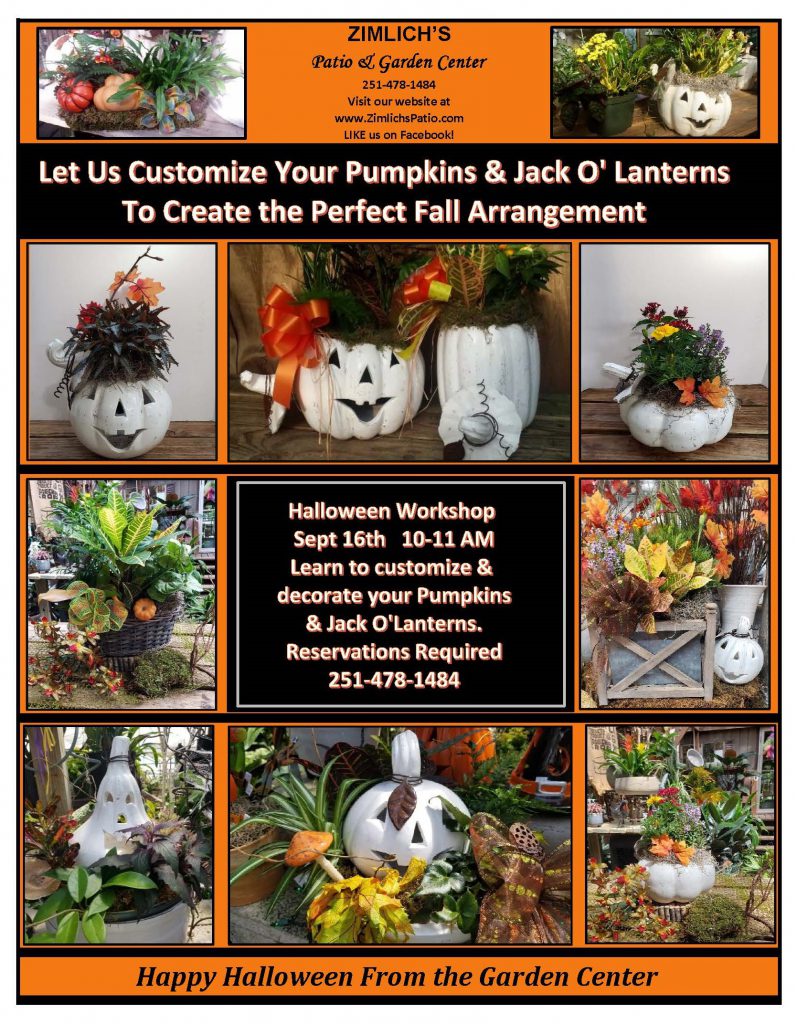 Halloween is one of our favorite season as we get to decorate Halloween friends with many of our favorite Fall plants.  It all starts with Ghost Pumpkins and Jack O Lanterns.  Then we add plants and accessories to create displays, centerpieces and arrangements.  Your Garden Center has dozens and dozens of Ghost ceramic Pumpkins and Jack O Lanterns for you and your family to choose from.  They can assist in the decorating with our Design Team.  Like what you see?  Please join us on Facebook for more great Halloween friends, arrangements and tips.
MAKE YOUR RESERVATION NOW:  Our annual Fall/Halloween decorating workshop will be on Friday, September 16, from 10 am-11 am.  Call us @ 251.478.1484 and bring a friend. 
REMINDER:  We are CLOSED today for Labor Day.  We will re-open @ 10 am on Tuesday.
Happy Halloween!