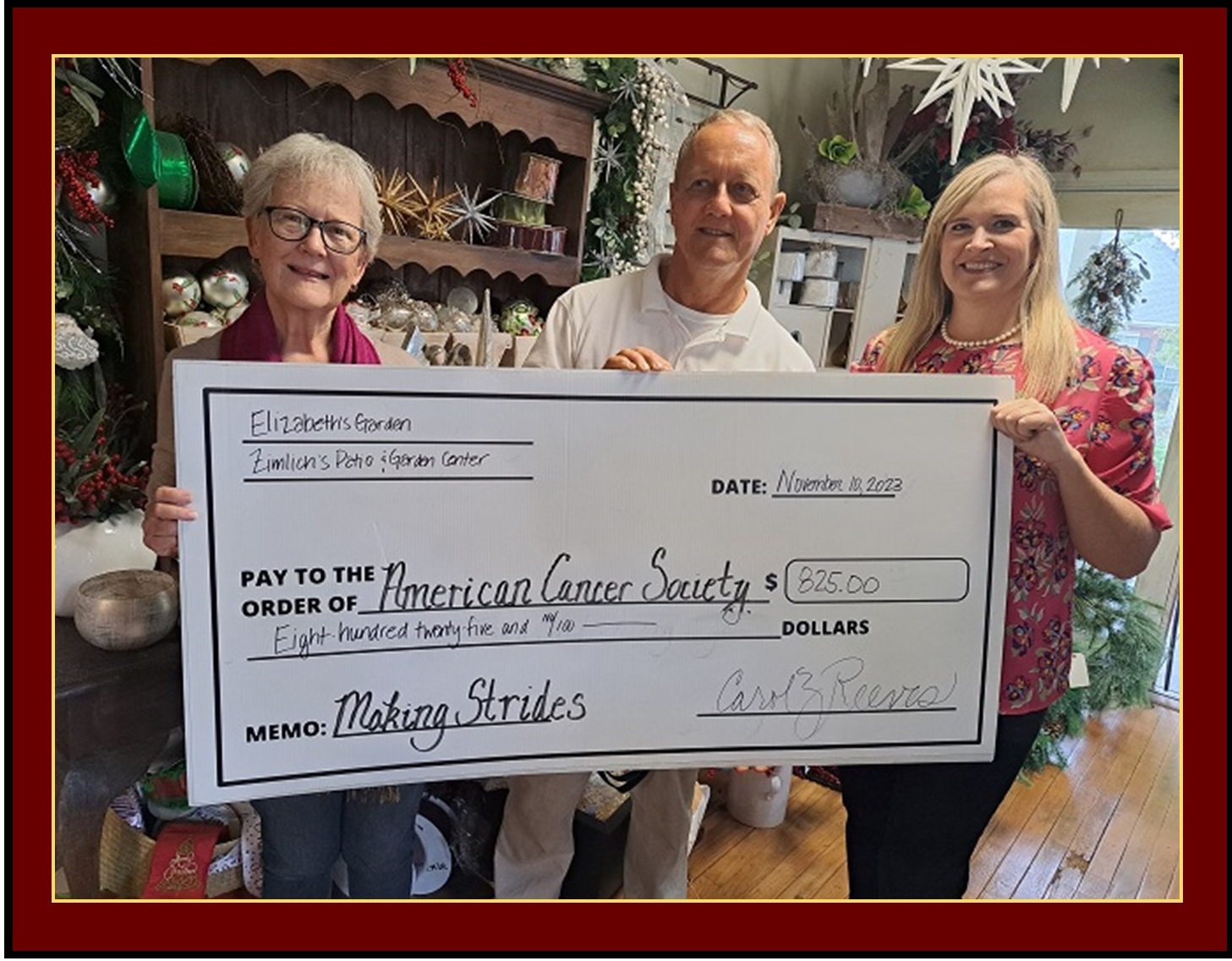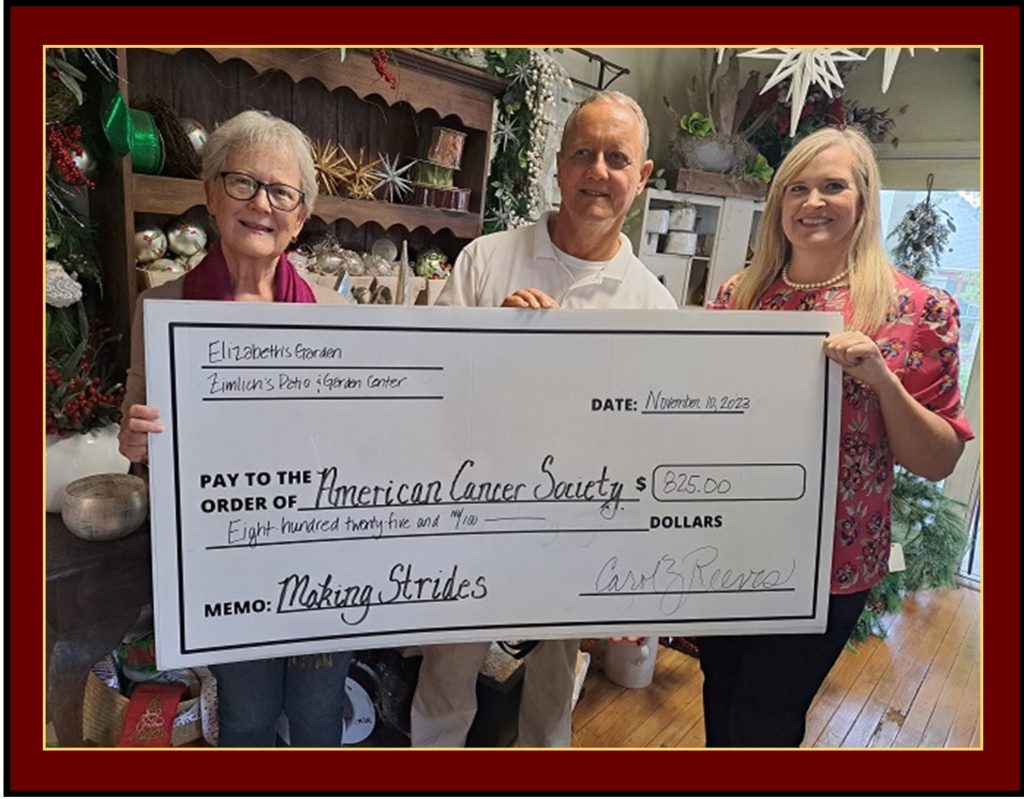 Happy Thanksgiving to all our associates, their families, friends and customers.  We hope you have a safe and joyful holiday.
We want to thank all our customers that supported our  Breast Cancer Awareness promotion back in October.  Thanks to you, ZIMLICH'S Patio & Garden Center and Elizabeth's Garden donated $825 to the American Cancer Society in support of Breast Cancer Awareness Month.  Pictured is Suzannah Weeks, Senior Development Manager, South Region accepting the check from Carol Zimlich Reeves and Donald Zimlich.  This was our 13th year in support of the event. Isn't this what Thanksgiving is all about.
We are Your Total Care Garden Center.