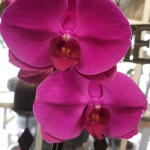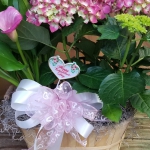 Need a Valentine Gift that will last and say "I Love You!"?  Come to the Garden Center and let Molly, Sherry and the Design Team create a fabulous arrangement using the flower, plant of his or her choice.  Choose from Orchids (White or Purple), Hydrangeas, Calla Lilies, Gerbera Daisies, Cyclamen, Kalanchoes, Bromeliads, Daffodils, African Violets and many more.  Do shop early for best selection.  We will be delivering until 2 PM.   
Like what you see?  Please  join us on Facebook for more arrangements.
We are your Total Care Garden Center.
Happy Valentine's Day to you and your Valentine.