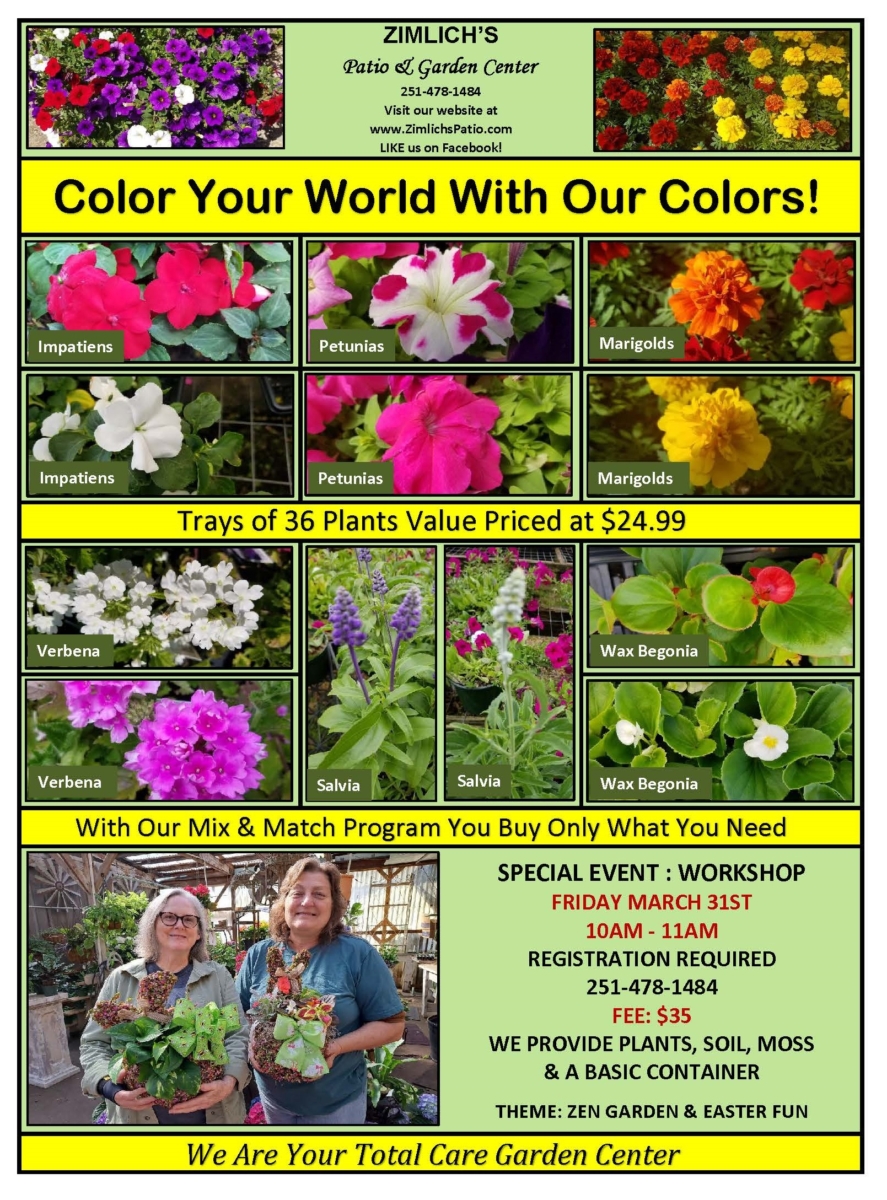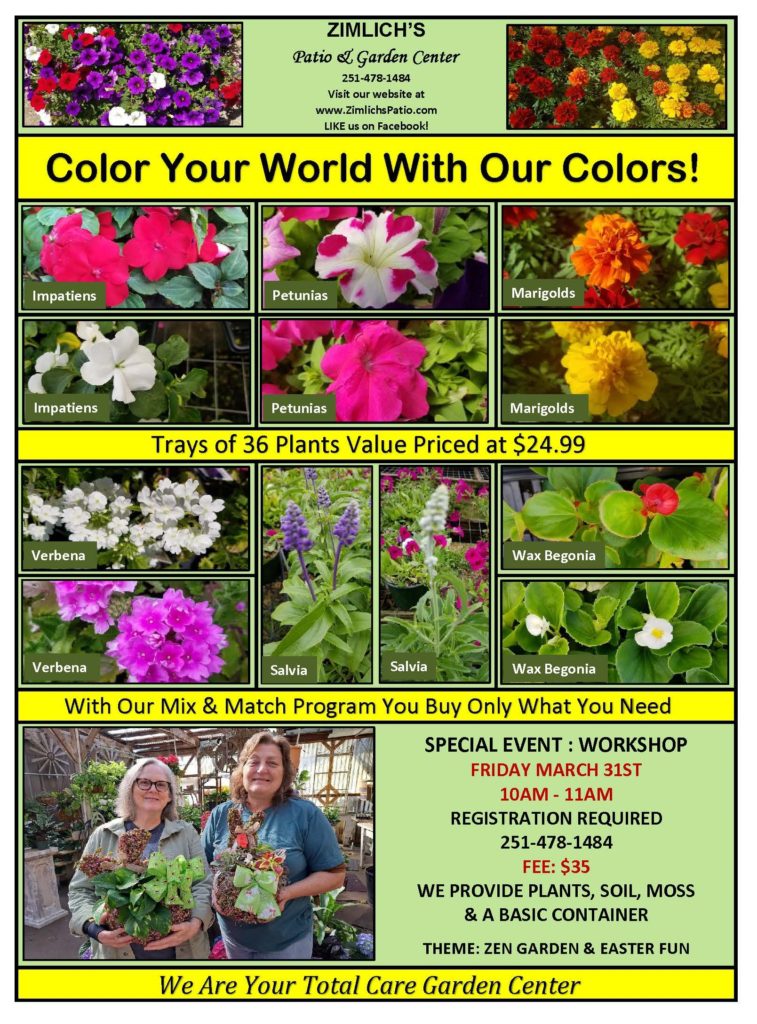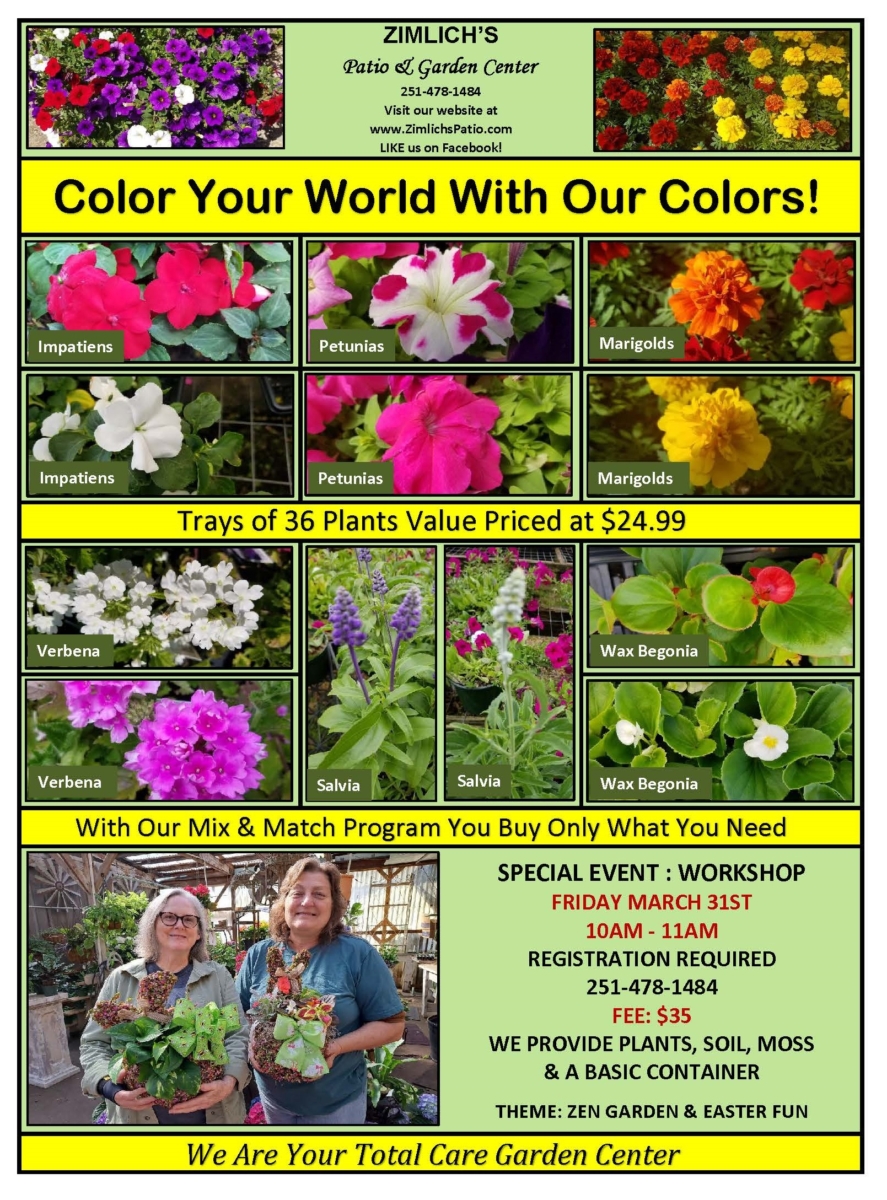 Mother Nature has given us all the colors of flowers that we could ever need.  And these colors are at Your Garden Center.  Our selection of Spring Annuals has never been better:  Impatiens, Petunias, Marigolds, Verbena, Salvia, Wax and Green Begonias, Sunpatiens, Coleus, Vinca and more.  There plants are a part Spring Annuals that are Value Priced @ $24.99 for a tray of 36.  And you can Mix N' Match the plants and colors for your needs.
We have a Special Event this Friday, March 31.  Sherry and Nancy will have a Zen Garden and Easter Fun workshop from 10am-11am.  Reservations required so call us @ 251.478.1484 1st thing tomorrow morning.  Fee is $35 and we will supply you with plants, soil, moss, a basic container and great tips.  Bring gloves & a small shovel.  We will see you there.
We are Your Total Care Garden Center.