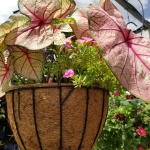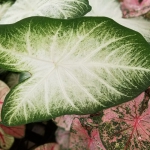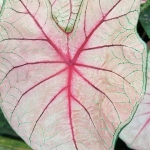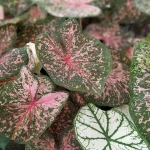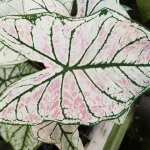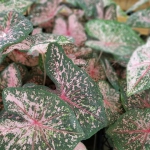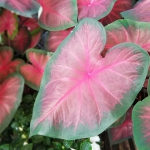 This week is Start Your Garden Week.  And today we want to talk about one of our favorite plants:  CALADIUMS.  Critical:  plant your bulbs once ground temperature reaches 70 degrees.  Caladium Tips:
Take the center eye out of the bulb for a fuller plant
Dark red/pink leafed Caladiums do better in sun.
White do better in shade.    instead
Use bone meal instead of Nitrogen fertilizer
Stop by this week and purchase your Caladium bulbs:  JUMBO @ $21.99/dozen or $1.99 each or the #1 BULBSs @ $15.99/dozen or $1.49 each.  Check with our Design Team for the correct bulbs you want for your Garden.  Like what you see?  Please join us on Facebook for more plants, arrangements and tips.
We are your Total Care Garden Center.