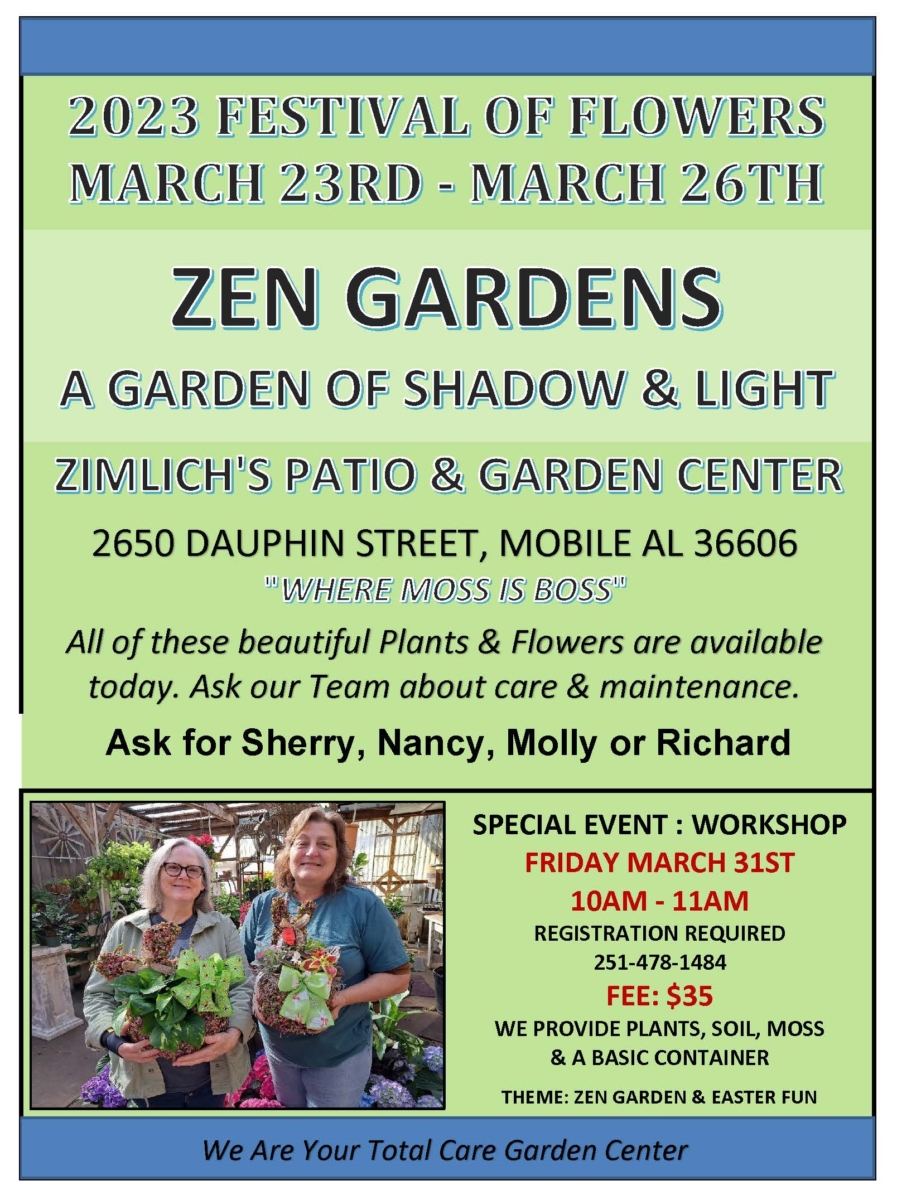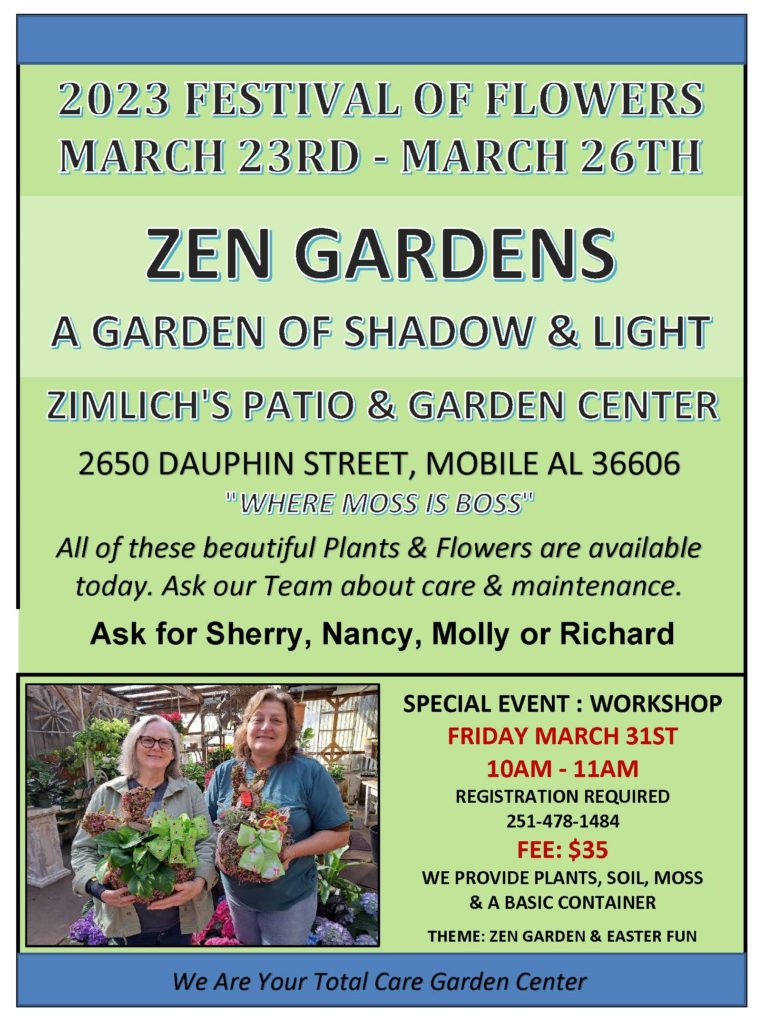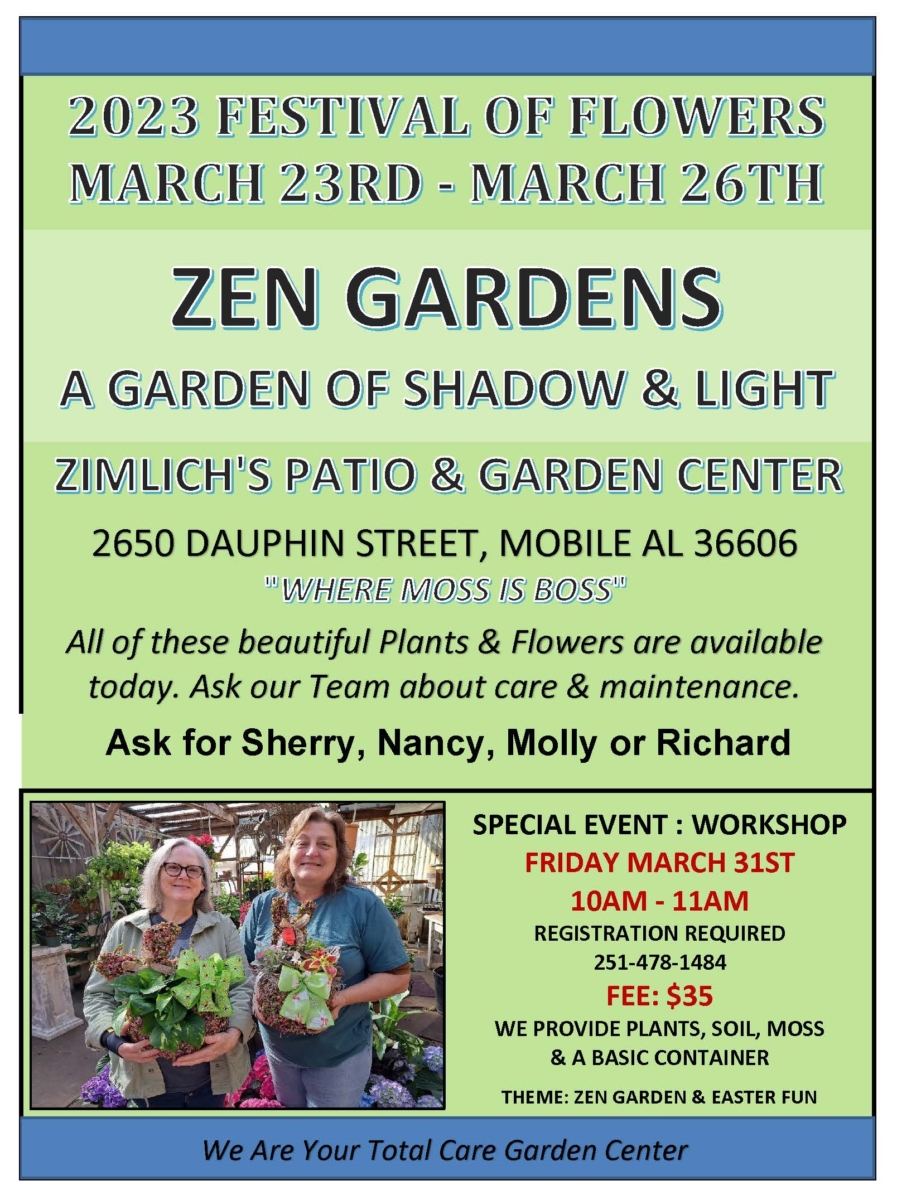 ZEN GARDENS is the theme for this week's Festival of Flowers (March 23-26) and Your Garden Center will have one of the feature exhibits titled:  "A Garden of Shadow & Light." This exciting merchandise is currently available at our Garden Center and our Design Team is ready to work with you.
We have a special workshop planned for Friday, March 31, (10:00am-11:00am).  Register by calling 251.478.1484; Fee is $35.00 and we will provide plants, soil, moss and a basic container. 
The workshop Themes are:  ZEN GARDENS and EASTER FUN.  
Bring a shovel, gloves and plan to have fun.
We are Your Total Care Garden Center.